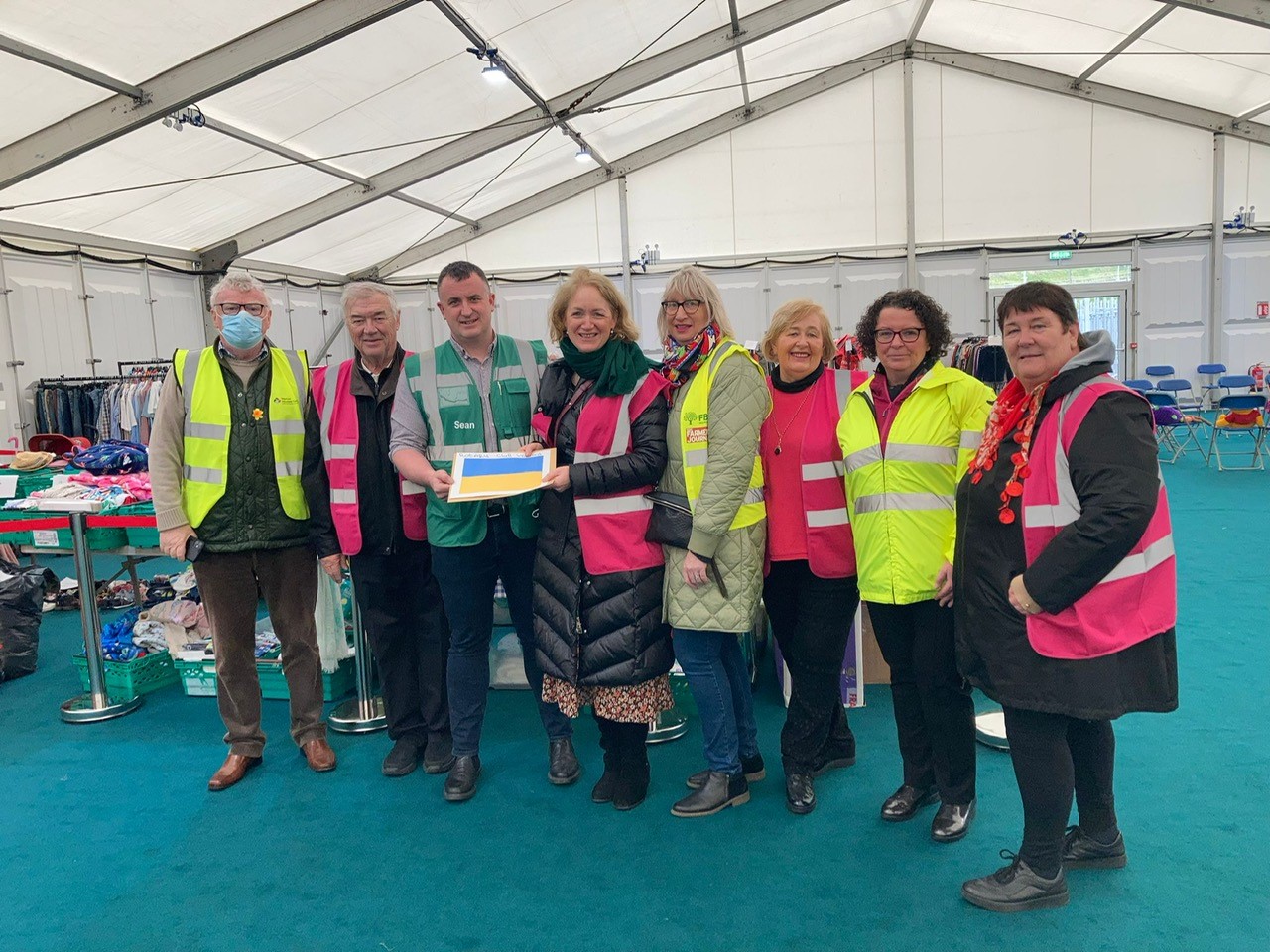 The Rotary Club of Wexford is delighted to support and see at first hand the amazing work being done by The Rosslare Harbour Friends of Ukraine who are helping address the immediate needs of Ukranians as they arrive in Rosslare Europort in Wexford. Well done to Sean Boyce Bernie Mullen and all of their amazing team.
We are inspired by and delighted to support your amazing work.
Rotary Club of Wexford Ukrainian Support working group visited the Rosslare EuroPort on Monday April 4th morning and saw at first hand how the resources generously donated by members and their businesses are being utilized.
So far, approximately 330 Ukrainians (as of Monday April 4th) are staying in and nearby Rosslare. With your support and with generous sponsorship from other businesses in Wexford, we are facilitating trips to key family and tourist attractions to help refugees staying in Wexford experience the wonders of Wexford and feel more at home.
To this end, we seek volunteers that will help on the various trips we intend to organise over the coming weeks and months. If you are interested in being involved and helping, please let Maura Bell know. Her number is 087 261 6505. You can then join our Whatsapp group where you will find out what is needed etc. The first outing is on this Friday morning (April 8th) so please let Maura know ASAP if you are interested to join the whatsapp group and support this or future outings / activities.