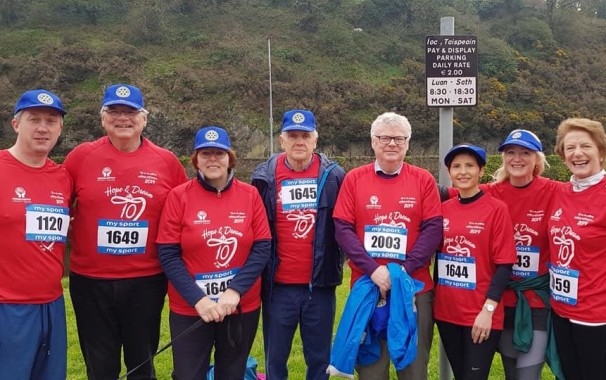 Pictured Niall Reck, Thomas Huelswitt, Heike Huelswitt, Conor Geoghan, Eamon Tierney, Ann Jackman, Calodadagh McCumiskey, Helen Doyle
The 10th Hope and Dream race was run in Enniscorthy on the 7th April 2019 to raise funds and awareness for the Hope Cancer Support Centre CLG and County Wexford Hospice Homecare Service.
Wexford Rotary facilitated a partnership between Colaiste Bride secondary school and Hope and Dream wherein the Transition year students are learning about Hope's amazing work. Colaiste Bride supported the Little Dreamers race on the day.