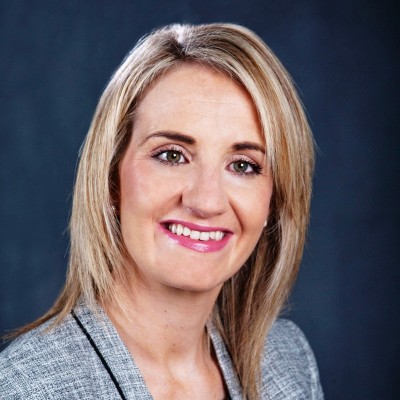 Natasha Hughes
Financial Services and Site Lead professional
20 YEARS FINANCIAL SERVICES EXPERIENCE WITH
A PASSION FOR PEOPLE MANAGEMENT,
EMPLOYEE ENGAGEMENT, COMMUNITY
PARTNERSHIP AND DIVERSITY AND INCLUSION
Natasha is a native of Co.Mayo, and is living in Wexford since 2002. She has worked for 20 years in the financial services industry with BNY Mellon. She has
gained experience in Shareholder Services, Trustee and Depositary and Site Management across Wexford, Ireland and EMEA. Natasha joined BNY Mellon as a
graduate in 2001 and worked her way up to Vice President at Ireland and EMEA levels. She was Co-site head of the Wexford office from 2015-2020 growing the site
from 250 staff to 385 staff during her tenure. Natasha is currently on a career break.
She is a member of Wexford Rotary Club since 2020.
Natasha holds a Bachelor of Business Studies and HR degree from Waterford Institute of Technology.
Outside of the office, Natasha enjoys spending time with her 3 daughters and her husband. She enjoys volunteering, reading, GAA and keeping fit.